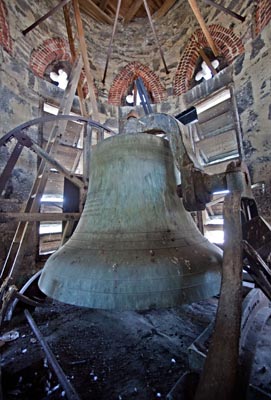 Breaking news from today's Philadelphia Inquirer:
A ringing endorsement for Philadelphia church bells
As promised, Councilman Jim Kenney introduced legislation to add churches to the noise-exempt list. A hearing on the matter was unanimously in favor of it, including council majority leader Marian Tasco. A vote is expected next Thursday.
The Project: The Philadelphia City Council may be the most inept legislative body in the free world, but this is one they're potentially going to get right, for all of the reasons I've talked about earlier.
I do, however, just have to call attention to this particular quote.
"I live across the street from the church and the church's practices of ringing their clock bells in the morning are very disruptive to my life and well-being. I find it very concerning that the councilman does not view the well-being of his constituents over the outdated traditions of a religious group," Manayunk resident Bill Leeper wrote in an e-mail to Kenney.
In an interview, Leeper, 26, said while he did not file a complaint with the city, he has been frustrated by the ringing bell since moving to his home in 2006. "I guess I can sell my house," he said, "but I don't feel like it, especially in this market."
Boo %@$#$@-ing hoo.